I have to face my fears because even though those things scared the hell out of me, I always said yes. And I think that's where the opportunities came because I found that when I did say yes, it opened a door and somehow I was able to scale the wall and succeed.

~ Veralyn Jones
Today's guest grew up on a tiny island in the Caribbean, studied fashion and dance in New York, often felt like she never had the right background or training, and yet found success in several careers.
I have definitely known of Veralyn for many years and been an admirer of her work. I'm so thrilled we could involve her in the workshops we've done, and that I had the chance to talk to her today.
Like me, you may be surprised at the many lives of Veralyn Jones! I just could not believe all the things she's done in her life while still also having so much success as an actress.
And as you'll hear me mention in the interview, I love her quality of just asking "how do I do that" when she's interested in something; it's so simple and yet many of us don't do it. Asking that question can open up a whole new world, as she demonstrates over and over.
I'm so grateful to Veralyn for how candid and honest she is—she really dives into everything, no holding back. She's such a warm, kind person, it's a great talk and I really think you're going to enjoy this one.
About the guest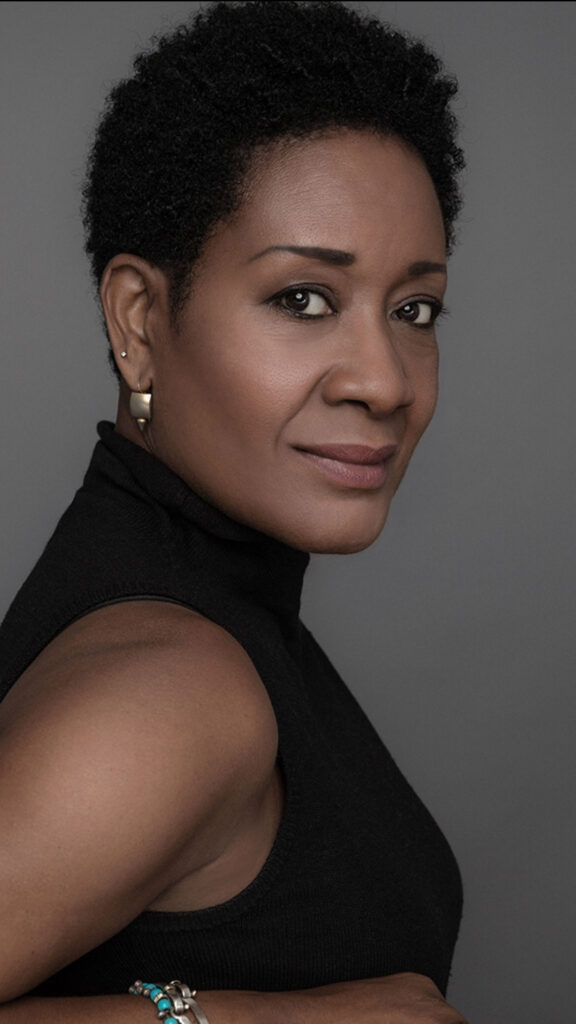 Veralyn Jones is an award-winning actress who has been working professionally for over 30 years across theatre, film and TV. She has worked at The Denver Center, South Coast Repertory, Mark Taper Forum, The Kirk Douglas Theatre, and internationally at LaScala Theatre in Stockholm, Sweden.
In addition to all her credits onstage and screen, she is a Board member and Resident Artist at A Noise Within, a co-founder and Artistic Associate at Lower Depth Theatre, and a member of both the Antaeus Company and The Actors Studio. She has also served on the board of The Los Angeles Women's Shakespeare Company and mentored many young actresses there. She earned a degree in Dance from Brooklyn College.
Please enjoy my chat with Veralyn Jones!
Total Running Time: 2:02:53
Get the show delivered right to you!

Want to hear more from Veralyn? Check out the final workshop session of a scene from Richard III with Veralyn as Margaret.
What was your favorite quote or lesson from this episode? Please let us know in the comments.
Scroll below for links mentioned in today's episode and additional show notes…
---
Grab the NEW FREE GUIDE: Keys the Pro's Use to Unlock Any Script!
Learn from lifelong professionals!
Get your copy of this online guide of the actual questions, approach, and PROCESS the professionals use when working on ANY material: plays, scripts, audiobooks, and more… from those who've been there!⁠
BONUS: you'll also receive the FULL Working Actor's Journey kit, including:
10 Ways to Stop Worrying and Start Working​
12 Top Acting Tips from Season One (of the podcast)
Podcast blooper reel clip with Robert Pine (Chris' dad!)
WISDOM FROM… Randall Duk Kim and Annie Occhiogrosso (founders of American Players Theatre and our 2nd most popular episode), Armin Shimerman, Elizabeth Dennehy, Tony Amendola, director Brendon Fox, dramaturg Gideon Rappaport, and more! Get your copy of the guide now!
Get exclusive access and even more about being a working actor!
If you're enjoying this podcast, you can become a patron! Starting at just $2/month, get exclusive access to behind-the-scenes and additional content, and be a part of taking this to the next level!
And for those who join at the Co-Star level or higher (just $5/month), you also receive a 10% discount on our workshops and other programs.
---
Show Notes
Veralyn Jones around the web
Instagram | Theatre | Film/TV | Lower Depth Theatre
Episode Highlights
Growing up on a Caribbean island with Mama Rose
The goal for her parents to get visas and go to England
Her experience as an island child arriving to Brooklyn in December
Discovering the world and entertainment through television
School being very scary and traumatic for her
The flashbacks to school she can still have when reading or speaking
How her neighborhood block became her world
Expectations around school and getting a job as a nurse's aid
Getting involved with community programs that opened up her life
Seeing her first play, Man of La Mancha, at age 14
Assuming she couldn't pursue a career in the arts, that it wasn't for her
How she ended up going to a fashion design high school
Experiencing prejudice from certain teachers in high school
Her first dance audition outside of college and feeling unprepared
Booking her first tour as a dancer, which led her to pursue acting work
Working her way up from cold calling to investment trading at Bear Stearns
Not feeling ready to pursue acting because she didn't have the "right" background
Landing her first TV audition (for the major show Seinfeld) from a theatre reading
Making the transition out of banking and into being a masseuse
Why she was part of creating the Lower Depth Theatre company
Getting involved with the LA Women's Shakespeare Co and Antaeus Theatre
Being an advocate for theatre and on several boards
Why she doesn't feel successful as an actor and what scares the hell out of her
What she's learned about herself recently and what she does with her fears
Some of the roles she would still love to tackle in works by O'Neill and Albee
Understanding your type as an actor, that casting may not see you a certain way
The profound experience for her to play Aunt Esther in Gem of the Ocean
Maintaining a successful professional and personal life with her husband
Being a winner by measuring where she is and where she started
Selected People and Items Mentioned