Absolutely do small theatre projects because you'll meet people and make connections, but make sure you know why you're doing it. — Geoffrey Wade
I'm thrilled to welcome Geoffrey (@geoffreywade) to the show: a wonderful actor, director, teacher, photographer, and acting coach.
In addition to being a student of Geoffrey's at The Antaeus Company, we've also worked together onstage in Mother Courage and Her Children and Tonight at 8:30 with Antaeus. I was also fortunate to catch him in the recent national tour of The Curious Incident of the Dog in the Night-Time.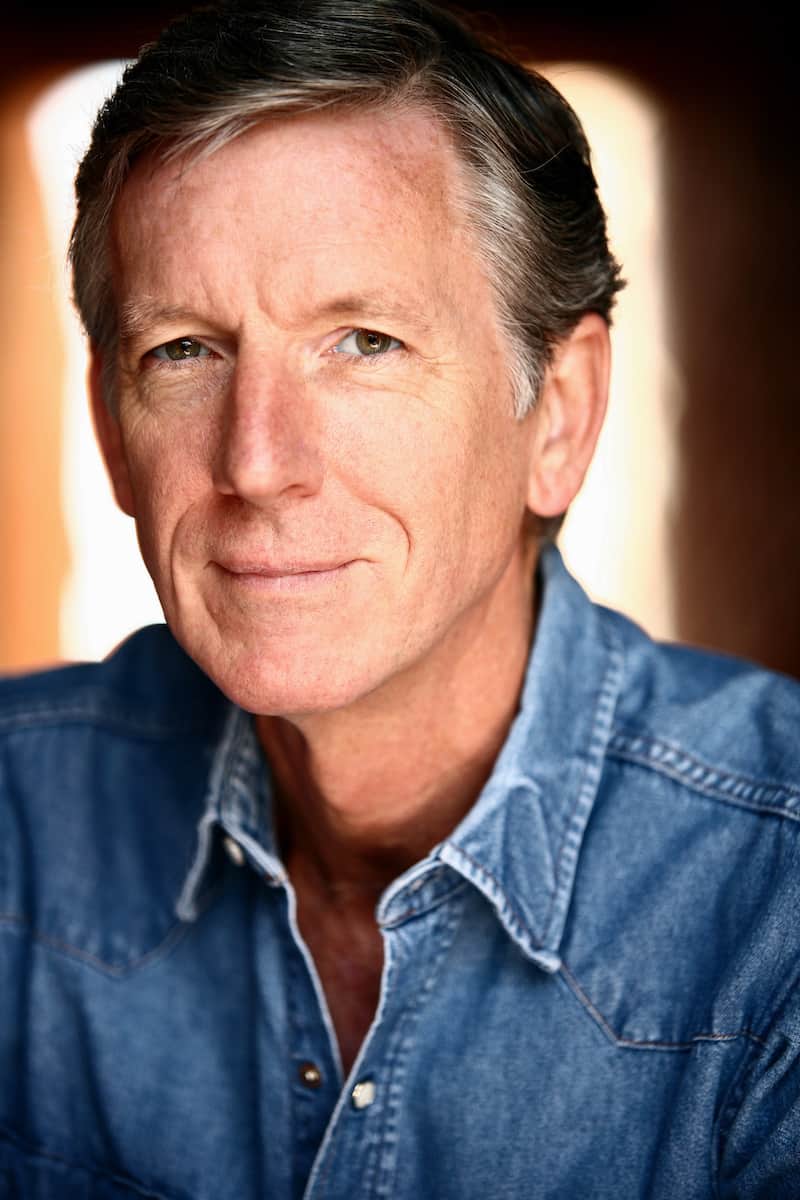 He has performed on Broadway and off-, and continues to work extensively in regional theater, most recently at South Coast Rep in Amadeus, and a long association with Vermont's Weston Playhouse where last year he played Cervantes/Quixote in Man of La Mancha.
He works in episodic television (NCIS, Mad Men, Mentalist, Numb3rs, ER, four Law & Orders), in radio and on tour with LA Theatre Works. Films include City Hall, The Divide, Tres, and Steven Spielberg's The BFG. He recently directed critically acclaimed productions of A Walk in the Woods and The Crucible. He trained at The Central School of Speech and Drama in London after Amherst College.
Geoffrey has been teaching at the Antaeus Academy since 2003, and guest moderated at schools and classes across the country including USC, UCI, and the American Academy of Dramatic Arts.
Please enjoy my chat with Geoffrey Wade!
Total running time: 1:23:52
Want to hear more from another actor about dreams and the magic of theatre? Check out my talk with Gigi Bermingham, an actor and singer who shares one of the most RAW interviews we've had!
Get the show delivered right to you!

QUESTION OF THE DAY: What was your favorite quote or lesson from this episode? Please let us know in the comments.
Scroll below for links and show notes…
---
This episode is brought to you by the Free Meditation Course. As an actor, there is so much uncertainty, vulnerability, and rejection—wouldn't it be nice if there were a little peace in the process? Back in 2010, I found meditation and it has really helped me with anxiety. I seriously wish I had known about this when I was pursuing an acting career in LA!
I haven't missed a day of meditating in over 7 years. I find it THAT useful. It's also why I created a free online course, delivered by email, to help you get started with your meditation journey! Many people are intimidated by it or don't know where to start. In this email course, there are tips, encouragement, advice, and scientific evidence—because this has been proven to be effective and good for you! It's free to start, you can begin with 30 seconds, and if you commit to it—even for the duration of the course—I guarantee you'll experience a difference. FreeMeditationCourse.com
---
Show Notes
Geoffrey Wade around the web
Twitter | Instagram | His Photography | Film/TV | Broadway | Off-Broadway | LinkedIn | Theatre
Highlights
How he lived in Italy as a teenager
Growing up with a politically and socially involved mom
How actors had this sense of magic
Playing Don Quixote in college and then 40 years later
How playing Elwood P. Dowd in college changed how he approached acting
The humane process of auditioning
Being an usher at the National Theatre in London
How taking care of the audience is a high compliment as an actor
His experience of working a national tour
What being a professional means
The mandatory item for the cast of Curious Incident before every show
Geoffrey's script notes for Rosencrantz and Guildenstern are Dead
Working on Steven Spielberg's The BFG
Advice for actors: where to start, what to do, and why
Selected People and Items Mentioned
Geoffrey's monologue from Rosencrantz and Guildenstern are Dead by Tom Stoppard
click to view/close the monologue
Production Photos from Geoffrey's collection
Photo credit: Weston Playhouse (Man of La Mancha, book by Dale Wasserman, lyrics by Joe Darion, and music by Mitch Leigh)