You have no control over so many things—you only have control over doing what you think needs to be done, and if you manage to bring that into the room, you've succeeded, whether you get the job or not. —Anne Gee Byrd
Anne Gee has performed leading roles in everything from Shakespeare to Shaw across the country, and is no stranger to contemporary works, too. Anne Gee was in fact, MY "Mother Courage" in a production of the Brecht play in 2005. We've worked a number of times onstage since then, and she's always honest, funny, and a delight.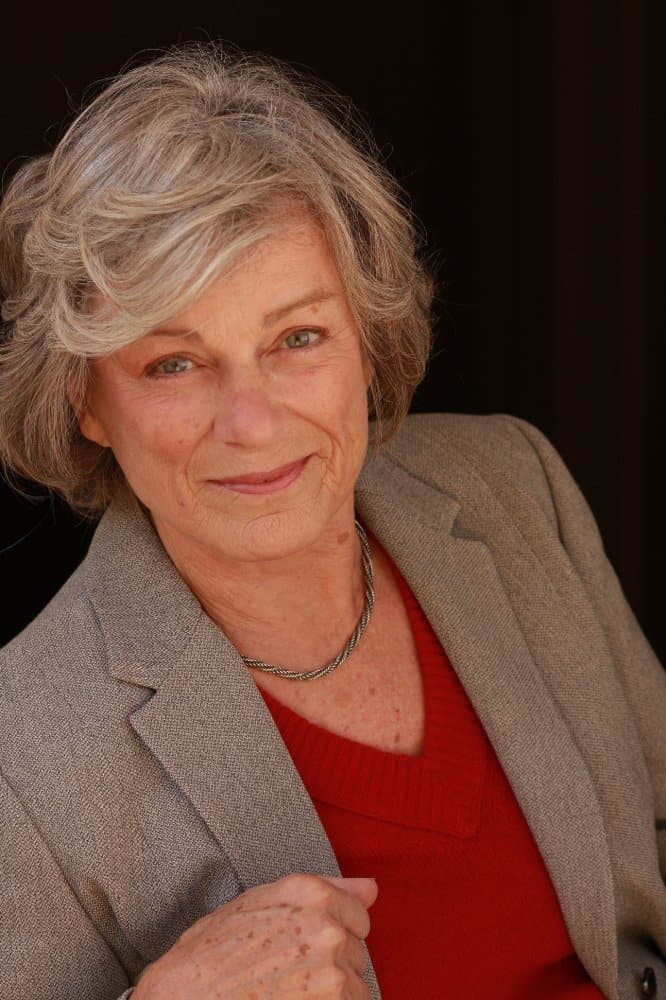 She has received LA Drama Critics' Circle Awards for Best Actress for All My Sons at the Matrix Theatre and Four Places at the Rogue Machine, and Best Supporting Actress for I Never Sang For My Father with The New American Theatre Company. She was named Best Leading Actress by the LA Weekly for her performance as Mother Courage with the Antaeus Company.
Anne Gee has worked in many of the major repertory theatres across the country including South Coast Repertory, The Old Globe in San Diego, Seattle Rep, La Jolla Playhouse, American Conservatory Theatre in San Francisco, The American Shakespeare Festival in Connecticut, the Great Lakes Shakespeare Festival, and the McCarter in Princeton. She has also worked often in LA at CTG/Mark Taper Forum, Geffen Playhouse, Pasadena Playhouse, The Colony Theatre, and The Antaeus Company.
She has also had a long television and film career, including The Mentalist, Medium, Southland and Monk, as well as the films 8MM and Wild.
Please enjoy my chat with Anne Gee Byrd!
Total running time: 1:06:58
Want to hear more from another actress who trained in the mid-West? Check out my talk with Nike Doukas, an actor, dialect coach, and teacher!
Get the show delivered right to you!

---
This episode is brought to you by the Free Meditation Course. As an actor, there is so much uncertainty, vulnerability, and rejection—wouldn't it be nice if there were a little peace in the process? Back in 2010, I found meditation and it has really helped me with anxiety. I seriously wish I had known about this when I was pursuing an acting career in LA!
I haven't missed a day of meditating in over 7 years. I find it THAT useful. It's also why I created a free online course, delivered by email, to help you get started with your meditation journey! Many people are intimidated by it or don't know where to start. In this email course, there are tips, encouragement, advice, and scientific evidence—because this has been proven to be effective and good for you! It's free to start, you can begin with 30 seconds, and if you commit to it—even for the duration of the course—I guarantee you'll experience a difference. FreeMeditationCourse.com
---
Show Notes
Anne Gee Byrd around the web
Highlights
How the Mother Courage project came to be at Antaeus
Where the tough attitude started for her
Her blue-collar roots in suburban Ohio
Her feelings on #MeToo and harassment awareness
Discovering theatre through her sorority sister at the University of Toledo
Why she's gotten politically active in more recent years
How she got involved with regional theatre after college
Why she quit acting and how she came back
The reason she moved to LA from NY
How she handles auditions, and what changed them for her
The tribute she made through her work on Death of a Salesman
What is exciting to her these days, and what's concerning
Her big failure as Ophelia in Hamlet
Anne Gee yelling at Nathan during Mother Courage
Selected People and Items Mentioned
Photo credit: Craig Schwartz / Center Theatre Group (Endgame by Samuel Beckett)