A lot of actors my age thought of Phil Bosco as a god. ~ Armin Shimerman

No one spoke better than Phil Bosco. ~ Peter Van Norden
We have a special episode today. It's a tribute to the actor Philip Bosco. In this, you'll hear the voices of Armin Shimerman, Peter Van Norden, and Phil himself.
Phil was quite a legend in the theatre scene, and he recently passed away, so I decided to finally sit down and put this together. Yes, it is sad, and at first, I thought this episode needed to be really somber, but it's also a celebration of Phil's life, what he did, and the many people he impacted!
Now as a child of the 1980s, I first knew of Phil Bosco through his roles in comedies like Quick Change, Trading Places, and The Money Pit. I would see him pop up in various things over the years, including many appearances in the Law and Order franchise. Of course, he had quite a career on both stage and screen. He was always memorable, and you could tell, this was a very gifted actor.
Phil would absolutely have been a dream guest for this podcast. I actually reached out to Armin and Peter about making it happen for this season, but it wasn't meant to be. There's definitely a generation of actors that won't be around much longer, and I am grateful to capture what I can.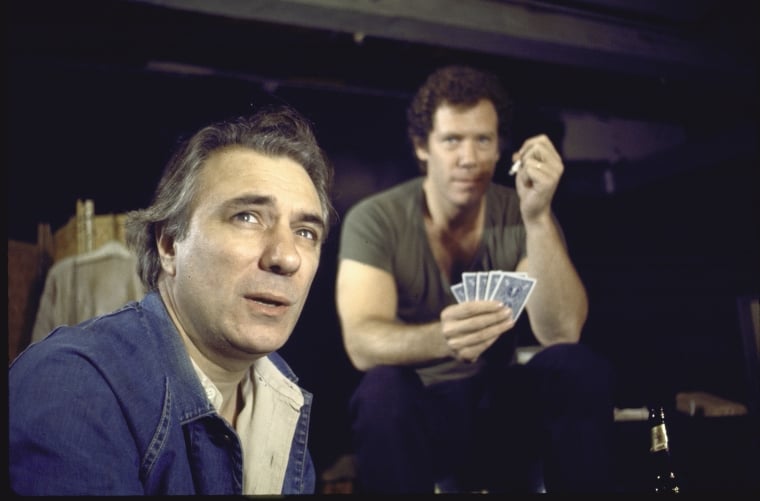 A few highlights about Philip Bosco
Won the Tony Award for Lend Me a Tenor, with another FIVE nominations, along with multiple Drama Desk nominations and one win
Performed in over 50 productions on Broadway, playing all different styles and genres
Over 100 Film and TV credits, including a Daytime Emmy Award
Please enjoy our tribute to Philip Bosco!

Total Running Time: 19:21
Get the show delivered right to you!

Want to hear more from Peter and Armin? Check out my talks with them here and here!
What was your favorite quote or lesson from this episode? Please let us know in the comments.
Scroll below for links mentioned in today's episode and additional show notes…
---
Are you looking for more info from industry insiders and great teachers about being an actor?
And do you want this as something you can listen to on the go? Well you're in luck.
As a listener of The Working Actor's Journey podcast, Audible is offering you a free audiobook and a free 30-day trial. Whether it's one hour or 15 hours, it doesn't matter—whatever you want, that first book is totally free. To download your audiobook today go to workingactorsjourney.com/audible.
Here are a few recommendations:
The Actors Life by Jenna Fischer (from The Office), read by the author and others, including our guest Reed Birney
Secrets of Screen Acting by Patrick Tucker (a TV and film director), read by David Lawrence XVII
Respect for Acting by Uta Hagen, read by Angele Masters
Get one of these or anything else at workingactorsjourney.com/audible.
---
Show Notes
Philip Bosco around the web
Wikipedia | Broadway | Film/TV | Additional Theatre
Selected People and Items Mentioned
Acting Podcasts from the American Theatre Wing
(some links are iTunes as I couldn't find other versions, but just try searching in your podcast app of choice!)
They talk with all different professions involved in theatre, some really amazing interviews, with names you'll recognize and also lots of great working actors!
Laura Linney and Philip Seymour Hoffman are big fans of Phil Bosco
Twelfth Night Production, from Lincoln Center
Thank you to Phil's granddaughter Jenna Bosco for pointing this out to me!
Stage production starring Helen Hunt, Paul Rudd, Kyra Sedgewick and Philip Bosco, directed by Nicholas Hytner
Malvolio's speech from Act 2, Scene 5 in Twelfth Night
+ click to view/close the monologue
Theatre Talk – Bosco, Bentley, and Shaw
A discussion of the life and work of playwright George Bernard Shaw with critic Eric Bentley and actor Philip Bosco.
Production Photos of Phil
Photos courtesy the New York Public Library Digital Collections