In our first ever session focusing on the work of Anton Chekhov, we have selected a scene from Act 2 of UNCLE VANYA!
The great joy of these programs is that we get to:
spend SO much time diving deep on a scene and characters
bring together lifelong professionals with newer/younger actors
cast roles while being totally open to race, gender, and age
We are thrilled to welcome so many new professionals to our group, including Libby, Allison, Alberto, Deidrie, and Jully!
Want to be part of the fun?
Weekly sessions begin Monday, September 13th and run for 4 weeks, culminating in an open presentation to the public. But don't wait for that! Sit in to learn and observe ALL the work and discoveries along the way as part of the audience for only $27! Attend the sessions live or watch the replays!
---
Creative Team
DIRECTOR: Libby Appel
DRAMATURG: Allison Horsley
VOICE: Ursula Meyer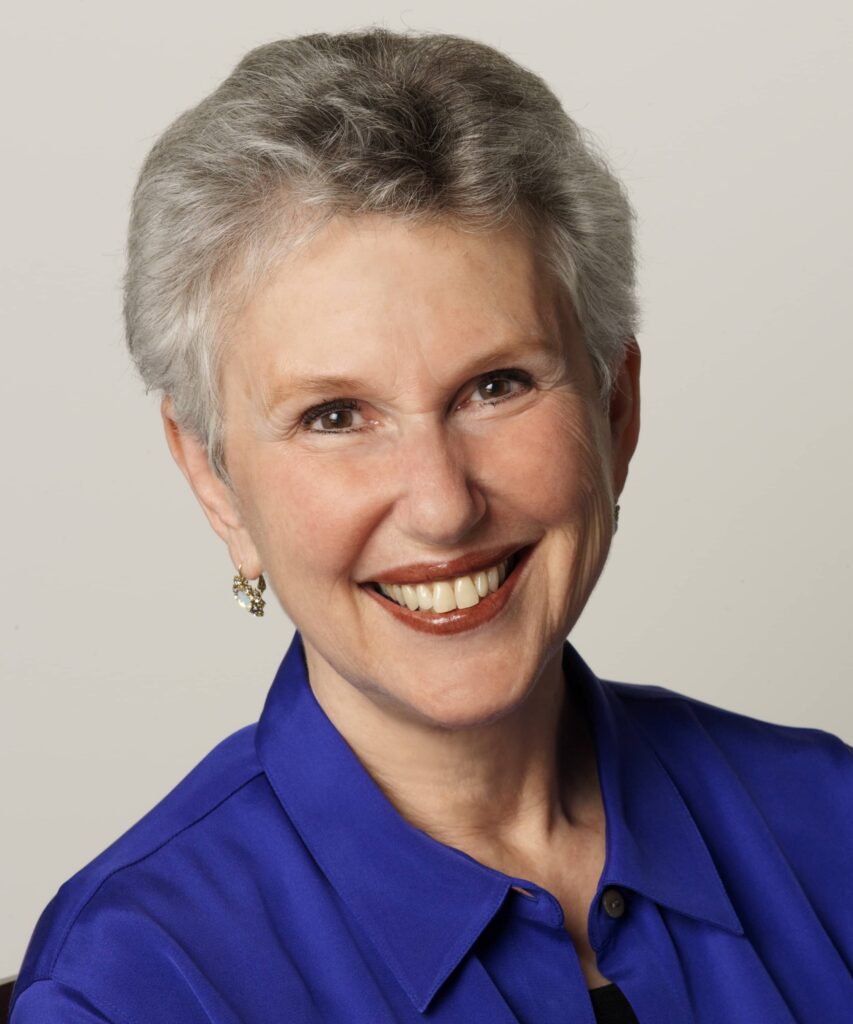 Cast of Uncle Vanya – Act 2
Using the translation by Libby and Allison—get your copy here!
PROFESSOR: Alberto Isaac
SONYA: Deidrie Henry
MARINA: Jully Lee
VANYA: Howard Leder
YELENA: Sara Mountjoy-Pepka
ASTROV: Corey Hedy
Bio's
Libby Appel (DIRECTOR) is currently the Artistic Director Emerita of the Oregon Shakespeare Festival. She was the artistic director of OSF from 1995 through 2007 where she directed 30 plays. Prior to that she was the artistic director of Indiana Repertory Theatre for 4 years and Dean and Artistic director of the School of Theatre at California Institute of the Arts. She was also head of the acting program at California State University, Long Beach and taught acting at the Goodman School of Drama in Chicago. Libby has directed in theaters throughout the country doing over 30 productions of Shakespeare's plays and all of Chekhov's plays. She has completed five new translations of Chekhov's plays along with Russian to English translator, Allison Horsley in the book Five Chekhov Plays. She is the recipient of the Stephen and Christine Schwarzman Award for Excellence: Lifetime Achievement in Theater which was awarded at the Kennedy Center in 2010.
Allison Horsley (DRAMATURG) has worked as a dramaturg, literary manager, and translator for over 20 years in the US and her adopted home country of Aotearoa New Zealand. Her Broadway dramaturgy and translation credits include The Cherry Orchard, Jersey Boys, Doctor Zhivago, and Dracula, with extensive regional work for Denver Center for the Performing Arts, O'Neill Music Theater Conference, Oregon Shakespeare Festival, La Jolla Playhouse, Dallas Theater Center, Baltimore's Center Stage, and NZ's Court Theatre. She lives in Ōtepoti Dunedin, New Zealand, where she works as a dramaturg for theatre and film/TV as well as a continuity supervisor in film. She is currently writing a book on translation and adaptation in the theatre, slated for publication with Routledge next year.
Ursula Meyer (VOICE) is the current Head of Graduate Acting at UCSD. has had the privilege of studying voice with Cicily Berry, Patsy Rodenburg, Andrew Wade, Arthur Lessac and is a designated Linklater teacher. She also graduated with distinction from the Advanced Voice Studies Program at the Royal Central School of Speech and Drama in London under David Carey. Before coming to UCSD, she taught Voice/Speech/Accents and Text at U.C. Santa Barbara, U.C. Santa Cruz, University of Washington, and four years as the primary voice teacher at the Yale School of Drama. As a professional Voice/Text and Accent Coach, Meyer has worked at numerous regional theatres including the Guthrie Theatre in Minneapolis, South Coast Repertory Theatre, Yale Repertory Theatre, the La Jolla Playhouse, the Old Globe in San Diego, the Shakespeare Theatre Company in DC ,and the Idaho, Santa Cruz, Utah, and Oregon Shakespeare Festivals where she has been working off and on since 1985.
Alberto Isaac (PROFESSOR): Stage: Here We Go (Open Fist); Southernmost (Playwrights Arena); Three Days in the Country, As You Like I (Antaeus); Equus, Three Sisters, Twelfth Night, Accomplice, Pacific Overtures, Mother Tongue, Rashomon (East West Players); Bloodletting (Kirk Douglas Theater, Playwrights Arena); Blood Wedding (Odyssey Theater), Dogeaters (La Jolla Playhouse, Kirk Douglas Theater); Fishhead Soup (Berkeley Rep, A Contemporary Theatre); The Wash (Studio Theater, D.C.); Made in Bangkok (Mark Taper Forum); Importance of Being Earnest (A Noise Within); Romeo and Juliet (Lodestone); The White Death (Cast Theatre). TV/Film: Shotgun Wedding, Crazy Ex-girlfriend, Assassination of Gianni Versace, Get Shorty, West Wing, Beyond the Next Mountain, Melrose Place, Family Law, The Defenders.
Deidrie Henry (SONYA) is a multi-award winning actress last seen onstage as Billie Holiday in Lady Day at Emerson's Bar and Grill at Portland Center Stage, Actor's Theatre of Louisville and Garry Marshall Theatre. Her theatrical roles have ranged from Ruth in Raisin in the Sun for Ebony Rep Theatre to Rosalind in As you Like It at the Oregon Shakespeare Company where she worked for four seasons. Awards include three Ovation Awards and two Nominations for Best Actress, three NAACP Theatre Awards, three Los Angeles Drama Critics Circle Awards and a Helen Hayes Award Nomination for Best Supporting Actress. She was a Series Regular on "Game of Silence" on NBC and Recurring on "Bosch" and "The Riches". She is most recognizable as having been the Spokesperson for Popeye's Chicken for eleven years. She currently lives in Los Angeles and Atlanta with her Husband and dog, Walnut.
Jully Lee (MARINA) is the artistic director of COLD TOFU, the nation's first and longest running Asian American improv and sketch comedy troupe. She's performed in over 30 mainstage productions and was recently nominated for the 2020 Ovation Award for Best Featured Actress for her work in HANNAH AND THE DREAD GAZEBO at The Fountain Theatre and East West Players. For more information, please visit jullylee.com
Howard Leder (VANYA) is currently appearing at Utah Shakespeare Festival as Duke Solinus in The Comedy of Errors; and Cymbeline/Philario/Ensemble in Cymbeline. Theatre: Beverly Hills Playhouse—Duet for One; Actors Rep of Simi Valley—Our Country's Good; Oberlin College and Conservatory—Anouilh's Antigone, Waiting for Godot, The Beggar's Opera, Time and the Conways, The Marriage of Figaro, The Yeomen of the Guard. Film and television editor—This Is Us (NBC), The Newsroom and Big Love (HBO), American Gods (Starz), and The Killing (AMC). Education: BA and B.Music, Oberlin College and Conservatory; MFA, University of Southern California School of Cinematic Arts
Sara Mountjoy-Pepka (YELENA) is currently appearing at Theatricum Botanicum as Helena in A Midsummer Night's Dream. She is a Los Angeles-based actor/improviser. She is a member of the Masterclass at Anthony Meindl's Acting Workshop, the premiere Impro Lab ensemble, and has been seen in over 25 commercials/industrials. Sara performs improvised theater at Impro Theatre/Studio nearly every weekend of the year. As a member of Magic Circle Mime Co., Sara has mimed family concerts with dozens of major symphony orchestras across North America, Europe, and Asia.
Corey Hedy (ASTROV) will be returning to Harry Potter and the Cursed Child in San Francisco this fall. He has studied at California State University, the Lea Floden Acting Studio, and the London Academy of Music & Dramatic Arts.