The Working Actor's Journey presents a unique scene study experience…
Welcome to The Rehearsal Room!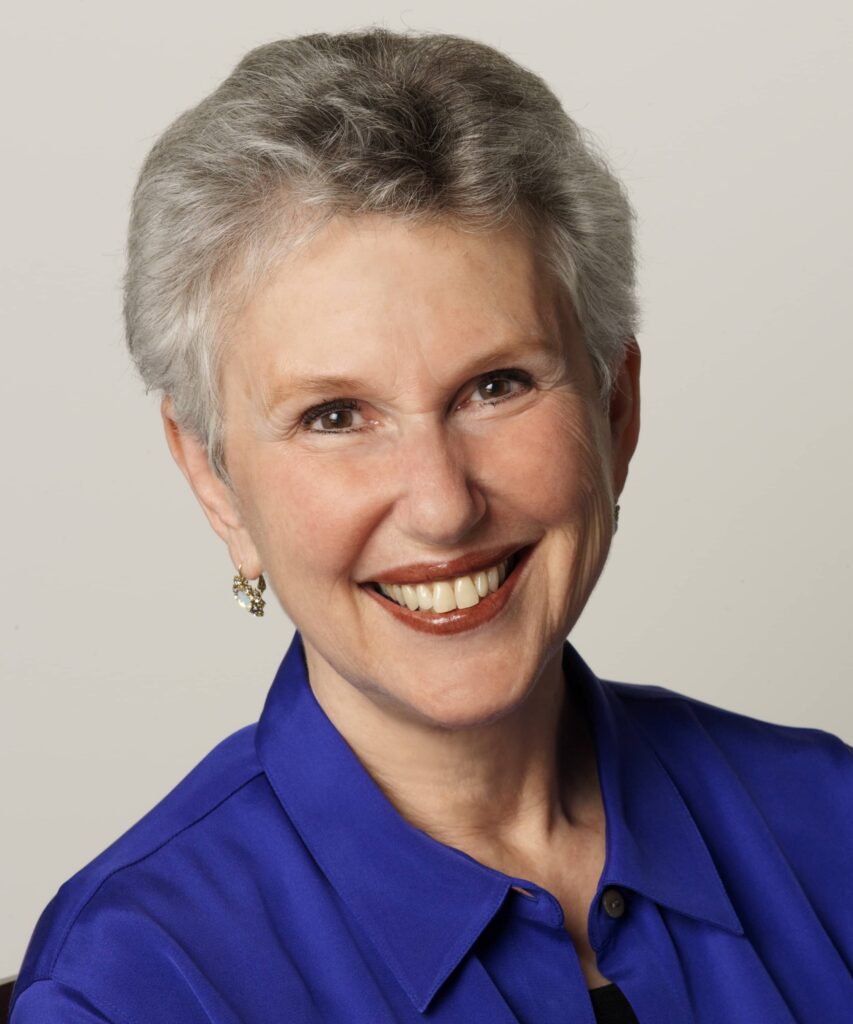 Work on CHEKHOV
with director Libby Appel
Sept 13 – Oct 4, 2021
Libby is the author and translator of Five Chekhov Plays, former Artistic Director for Oregon Shakespeare Festival and Indiana Repertory Theatre, and former Dean of Cal Arts Theatre.
Are you looking to be challenged by great material, directors, and actors? Are you looking to up your game by working like a professional? And do you want to do it in a fun and casual environment?
Work and learn alongside veteran actors and coaches!
We help actors and artists grow their careers through classical material.
4 Mondays at 5-7 pm PT / 8-10 pm ET. Acting spots SOLD OUT. Still plenty of space for audience!
All through Zoom. (Can't make it live? Almost everything will be available via replay!)
What happens in The Rehearsal Room?
Take a peek at what our actors discussed in the weekly rehearsals and in the final performance as they tackled "Clarence's Dream and Murder" from Shakespeare's Richard III Act I, scene iv.
Sharpen your skills in these 4-week, online, INTENSIVE scene study groups with professionals from theatre, TV, and film!
Featuring industry veterans Geoffrey Wade (director), Peter Van Norden (Clarence), professional actress Aubrey Saverino (1st Murderer), workshop actor Daniel Cordova (2nd Murderer) and dramaturg Gideon Rappaport.
Work and learn like a professional—even if you're just starting out!
If you want to BE a working actor, then come discover what a working actor DOES!
If you want a look behind the curtain, to see what goes into the performance you see on stage and screen, join us!
As that hip-hop musical about Alexander says: you want to be in the room where it happens!
Want to jump right to the AUDIENCE-only seats?
Actors: read on…
More than another class.
You will have lots of personal attention in small groups. Lots of time to work, not sitting around waiting for 12 other people to work. You're also building relationships and networking with theatre professionals!
Learn from many, not one.
Instead of one teacher, you'll have a front-row seat to learn from several. This series pairs the pre-professional actor with working theatre professionals, some of the best in the country.
Dive deep into a character.
Go beyond learning a monologue and really examine what makes a character tick and the function within a scene. Dive deep into a role in a way you can't usually do in other classes or a production!
The Rehearal Room is a GREAT FIT for you IF…
You want to be an exceptional actor who stands out from the crowd at auditions and who has a reputation for professional and exciting work!
---
Being an actor like this can help you:
• book more jobs, which leads to more $$$
• be seen by more agents and casting directors
• have your choice of projects
• save time by learning these skills now
• gain confidence onstage and off
• avoid frustration, stress, and confusion by not knowing what to do with these texts
Perfect for actors in the first decade of their career!
What would it mean to learn all of this NOW instead of years from now?
How do you want to spend this time—especially during a "shutdown" pandemic? Be leaps and bounds ahead of everyone else!
Even if you're sitting in as an attendee, you can learn just as much from observing an acting class—and imagine what you'll understand by watching professionals rehearse! This is a CRUCIAL workshop for you to witness – don't miss your chance!
Though, this isn't a great fit for you IF…
• You don't want to BOOK MORE roles and work more
• You don't want to BE KNOWN for your talents and sought after by directors and casting offices
• You don't want to SAVE TIME by learning these skills now
• You don't want to LEARN from those who have been working professionally for decades
• You'd rather KEEP GUESSING at what to do and hoping that you'll figure all this out on your own.
You're OK knowing that you could be wasting your time and money by not taking advantage of this workshop, these teachers, or these resources NOW!
The Rehearsal Room
Next session: September 13 – October 4, 2021
Work with lifelong and professional actors, directors, and dramaturgs on some of the greatest words ever written.
You'll learn script analysis – a skill you can bring to ANY text: television, films, voiceover, audiobooks, commercials, and of course, theatre!
This is perfect for actors (whatever your age) in the first decade of your career!
Weekly Rehearsals (w/ Replays!)
Each group will have 1-2 professional actors and 1-2 workshop actors so PLENTY of personal attention and lots to do! (No bit part or "spear carrier" roles!)
Text Work and Voice Sessions
Work 1:1 with a professional dramaturg and/or voice coach on your scene, covering scansion, operatives, antithesis, clarity, and meaning—ALL the tools a great actor needs!
Performance and Community
Perform the scene for a virtual audience—it's what you've been preparing for! Re-work sections in an "open rehearsal" and take questions from the audience.
Sign up for an Unlimited package and you get to access to EVERYTHING! Sit in (or watch the replays) on all rehearsals, plus text sessions, and the final performances!
See what actors are saying.
I so appreciated just listening to the conversations and suggestions, hearing another actor's process. I really enjoyed working through the layers, talking about motivations, and diving into the text.
Corinna Christman
I learned an incredible amount! It's been incredibly rich. Every single thing that comes up is like "Wow, this is so great"!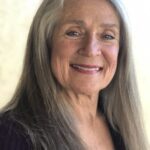 Maggi Veltre
This was awesome and invigorating in a way that other classes aren't. It really got me back to my core roots, and it was fantastic having the connection with everyone.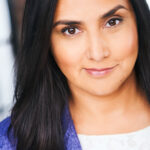 Sapna Kumar
This was invaluable. These scenes allow you to get on the playing field of professionals and do the work.
Howard Leder
Why aren't all classes like this? It's such a joy to get this experience at the table to see how somebody approaches the text or a note. It's very valuable and I've really appreciated it. I can't believe I have this opportunity to work with these people, to up my game!
Garrett Botts
This format really gives the scene the time to sink in. There are so many wonderful actors.
Madeleine Person
If you're looking to challenge yourself, this is a wonderful opportunity!
Truly taking the time to focus on a specific piece of text while actively working with professionals is not something we are all afforded. Sign up for the chance of a lifetime!
Working with and watching more experienced artists was incredibly valuable.
The back of my script is absolutely covered in notes! This has reignited my drive to work towards goals in my artistic endeavors.
You're just one click away from working with our amazing company of actors and coaches.
Decades of experience across theatre, TV, and film, many of whom have worked on leading roles in major regional theatres across the country.
Actors that you may have seen onstage or on screen, now you can learn how they work!
Peter Van Norden
45+ years as an actor
Anne Gee Byrd
Multiple theatre awards
Fran Bennett
12 seasons at Guthrie Theatre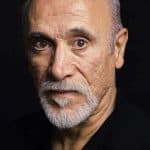 Tony Amendola
Berkeley Rep for 10+ years
Marcelo Tubert
Ovation Award winner
Elizabeth Dennehy
LAMDA graduate
Janet Greaves
Peter Hall Company
Susan Angelo
Shakespeare Theatre DC
Veralyn Jones
A Noise Within Resident Artist
Erika Rolfsrud
Broadway/NY
Leonard Earl Howze
SUNY Purchase graduate
Aubrey Saverino
Old Globe/USD graduate
Ross Hellwig
Old Globe/USD graduate
Meaghan Boeing
Old Globe/USD graduate
Anthony Vaughn Merchant
Classical Theatre of Harlem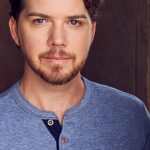 Michael Kirby
Old Globe/USD graduate
Specific actors in scenes will be subject to their availability—they are *working* actors for a reason!
What do professionals think about The Rehearsal Room?
"We work on clarifying the text. It's very pure, there's nothing else you have to worry about." ~ Peter Van Norden, actor
"The rehearsals are fun, easy-going and stimulating, and they allow us to honor the emotional, "actorly" aspects of the work in conjunction with the somewhat more technical verse and rhetorical aspects. It's very unusual in full production to get so much detailed work with the dramaturg and director together; that partnership is one of the signal benefits of this particular program. These techniques and approaches we can employ here have given previous actors in these scenes a uniquely special and rewarding experience. Join us!"
~ Geoffrey Wade, director and actor
"Working with the text and voice coaches was worth the price of admission alone…"
~ past workshop student
Work with dramaturgs and voice coaches in a way that few actors ever do—especially when it comes to scene work!
Gideon Rappaport
Dramaturg for the Old Globe and San Diego Rep productions.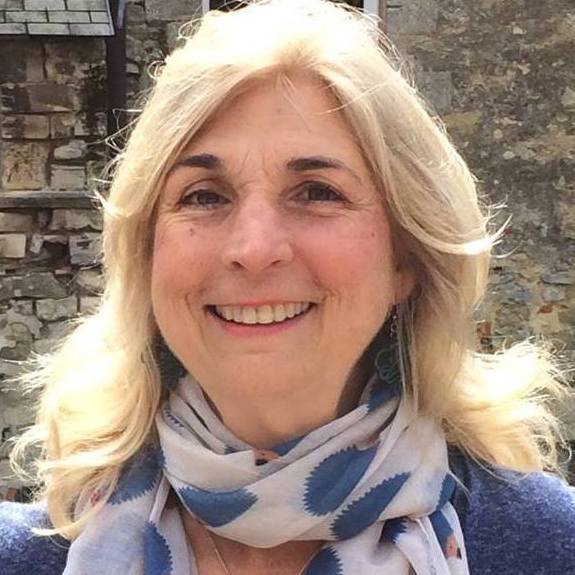 Ursula Meyer
Text/Voice teacher and Head of MFA acting, UCSD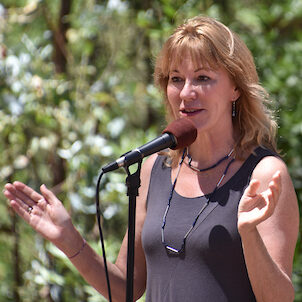 Philippa Kelly
Resident Dramaturg for the California Shakespeare Theater
Scott Ferrara
Actor and Certified Fitzmaurice Voicework Teacher
Specific dramaturgs and coaches in scenes will be subject to their availability and specialty!
What would all this cost on its own?
This kind of work can save you YEARS of spinning your wheels and DOZENS of frustrating auditions.
How many MORE classes will you take, hoping you learn what you need to know that will set you apart?
You could easily spend $500-$1000 on multiple classes (plus time researching and finding them!) to learn everything we're sharing: how to work on the text, how to rehearse a scene, how to deliver an exceptional monologue in an audition.
If you can stand out from the crowd as an actor because of your WORK, then producers, directors, and casting reps WILL take notice and bring you in!
And the more you go in, the closer you get to booking the job!
Nowhere else can you get ALL of this in the SAME place in ONE month!
Accelerate your growth as an actor today!
Don't waste more of your time and money.
---
We value your investment.
Here's our no-questions-asked refund policy:
There's absolutely no risk to join. Every enrollment is backed by our 14-day money-back guarantee. Sign up for the workshop today, and if you don't feel you've learned anything new from the rehearsals or sessions, simply let us know during the first 14 days, and we will refund your entire fee.
Sign up for The Rehearsal Room!
Chekhov Scene Study with Libby Appel
Mondays (9/13, 9/20, 9/27, 10/4) at 5 – 7 pm PT / 8 – 10 pm ET
Registration for Scene Immersion and Deep Dive closes Thursday, August 12th at 11:59 pm PT.
Registration for Unlimited Access ends on 9/20/21 at 11:59 pm PT.
Please make your selection below. On the next screen, you'll choose any specifics: coach, scene session, etc.
for AUDIENCE
Unlimited Access
Limited to 50
UNLIMITED access to ALL rehearsals and coaching sessions over 4 weeks (live or replay)
Private community access with Zoom calls and an online group to connect with other artists
for ACTORS
Scene Immersion
Limited to 3
Act with professional actors and a director in a Chekhov scene. Coaches sit in on rehearsals!
Unlimited access to ALL rehearsals and coaching sessions over 4 weeks (live or replay)
Private community access with Zoom calls and an online group to connect with other artists
for ACTORS
Deep Dive
Text and Voice upgrade!
Two 30-minute, individual sessions with a Dramaturg and/or Voice Coach to work further on your scene and role!
Act with professional actors and a director in a Chekhov scene. Coaches sit in on rehearsals!
Unlimited access to ALL rehearsals and coaching sessions over 4 weeks (live or replay)
Private community access with Zoom calls and an online group to connect with other artists
Why does this cost more than a usual acting class?

Instead of one professional teaching the class, you're working with and learning from up to 5 professionals (the director, the actors, and the coaches)!

You're also receiving a lot more individual attention and focus than you would in a normal class; there's no waiting your turn to act—you're always in the scene!
Are all the professional actors, directors, and coaches paid?

Yes! We value the time, talent, and experience of all the professionals involved, and we pay everyone a stipend. Your registration costs, in part, go directly to fellow artists. We believe people in the arts deserve to be paid.
PS: Don't miss out on becoming a GREAT actor that people take notice of! Increase your skills, confidence, and network while working at a PROFESSIONAL level!
Have an audience this would be perfect for? Learn more about our affiliate program.