The following is a re-airing of Nike's text work session taken from the full episode with her.
In this excerpt we discuss performing a speech from Mike Bartlett's King Charles III.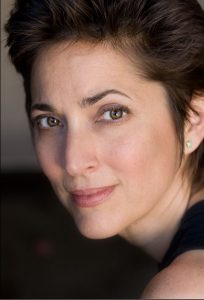 Nike Doukas is a fantastic actress, director, teacher, and accent coach.
Originally from Massachusetts (same as me!), Nike studied at the University of Wisconsin, Madison and has an MFA from the American Conservatory Theatre. She's a regular at South Coast Repertory Theatre, where she has appeared in five world premieres, and has also worked at numerous other regional theatres across the country.
She has nearly 40 credits on IMDb, which includes work on Modern Family and a recurring role on Desperate Housewives. Recent teaching credits include Shakespeare at the Antaeus Company, The Art of Acting Studio, and A Noise Within. With her teaching partner H. Richard Greene, she teaches a summer intensive acting conservatory at UCLA, Berkeley, and Florida State University.
She was also the recipient of the 2011 Lunt Fontanne Fellowship, a national award to regional theatre actors.
Please enjoy the text work with Nike Doukas!
Total running time: 17:53
Want to hear more from Nike? Check out my full talk with him here!
Get the show delivered right to you!

---
Show Notes
Nike Doukas around the web
Nike's monologue from King Charles III by Mike Bartlett
click to view/close the monologue
Photo Credit: Jenny Graham / Pasadena Playhouse