The following is the text work session taken from the full episode with Richard.
In this excerpt, Richard discusses one of Leontes' speeches in The Winter's Tale by Shakespeare—it's in the first act where he has his suspicions about his wife and his best friend having an affair. Leontes is speaking with his trusted advisor Camillo, who cannot bear to hear these accusations and Leontes responds "Is whispering nothing?" and goes from there.
You'll hear Richard discuss:
how Shakespeare drops you into this without any backstory
the questions you want to ask yourself with words that repeat
and that if you even explore the sounds of the speeches, they can give you clues too!
It's a great session, and it was a lot of fun to hear Richard's insights on the character and all the possibilities that lay before you with a text like this!
About the guest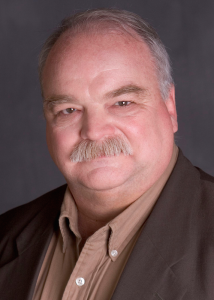 Richard Riehle received a BA in Speech and Drama from the University of Notre Dame, and an MFA in Theater Arts from the University of Minnesota.
He worked the "I-5 Rep" on the West Coast from Alaska to Arizona, hitting many theatre companies and Shakespeare festivals in between and along the coast!
On Broadway, he's appeared in Execution of Justice, The Iceman Cometh, and The Man Who Had All The Luck! In NY, he's also appeared at the Public Theatre, Playwrights Horizons, and Classic Stage Company.
Regionally, he got his start at the Meadow Brook Theatre in Michigan, and then worked at The Guthrie, The Goodman, Yale Rep, Milwaukee Rep, and many others.
He has been in over 250 feature films and over 60 different television shows, including Of Mice and Men, Free Willy, Bridesmaids, Two and a Half Men, The Mindy Project, The West Wing, and The Middle.
And he'll be appearing in KEY LARGO at the Geffen Playhouse, November 6 – December 10, 2019.
Please enjoy the text work with Richard Riehle!
Total Running Time: 11:07
Get the show delivered right to you!

Want to hear more from Richard? Check out my full talk with him here!
What was your favorite quote or lesson from this episode? Please let us know in the comments.
---
Show Notes
Richard Riehle around the web
Wikipedia | Film/TV | Broadway | Additional Theatre
Richard's monologue from The Winter's Tale by Shakespeare
+ click to view/close the monologue