Today we have a great discussion with an often overlooked role in the theatre: the dramaturg!
And if you're wondering exactly what that person does, you're in the right place!
Gideon Rappaport joined us for our online readings in the Spring (Much Ado and Merry Wives), and has been part of the workshop series since June 2020. For October, he's collaborating with the casts on two scenes, from Troilus and Cressida and King Lear.
About the Guest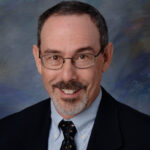 Gideon Rappaport is San Diego's premiere Shakespearean dramaturg; he has worked as an English, humanities and Shakespeare teacher in high school, college, graduate school and professional theater. He earned his Bachelor of Arts in literature and art history at Cowell College, University of California, Santa Cruz, and his Master of Arts and Ph.D. in English and American literature at Brandeis University. He is the author of the forthcoming book A Shakespeare Companion for Students.
Purchase tickets to the final scene presentations
Only $5 for each evening!
Tuesday, October 27th @ 5 pm PT / 8 pm ET: Tickets for TROILUS AND CRESSIDA
Wednesday, October 28th @ 5 pm PT / 8 pm ET: Tickets for KING LEAR
Please enjoy my chat with dramaturg Gideon Rappaport!
Total Running Time: 48:48
Get the show delivered right to you!

And if you'd like to hear more about working on Shakespeare, Gideon mentioned great advice from another dramaturg (as well as actor, teacher, author) Dakin Matthews; you can listen to my full chat with Dakin here!