In these times of much ado about SOMETHING…
The Working Actor's Journey podcast presents
in collaboration with the San Diego Shakespeare Society and the City of Coronado Public Library
an all-star cast in a FREE online Shakespeare reading of
Much Ado About Nothing
Thursday, April 2nd @ 3 pm PST / 6 pm EST — watch Act 1, Scene 1 below!
Listen to additional scenes from the play right now!
View the Live Chat and share your comments!
With an incredible cast of previous guests from the podcast:

Dakin Matthews (ep 12) as LEONATO
(Broadway's To Kill a Mockingbird)
Read more

Armin Shimerman (ep 2) as FRIAR FRANCIS/BALTHASAR
(Star Trek DS9, Utah Shakespeare)
Read more

Anne Gee Byrd (ep 3) as URSULA/VERGES
(Wild, 8MM)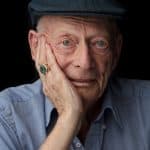 Alan Mandell (ep 19) as ANTONIO
(The Actor's Workshop, Shortbus)

Peter Van Norden (ep 7) as DON PEDRO
(The Stand, The Accused)

Robert Pine (ep 1) as DOGBERRY
(Frozen, CHiPs)
Read more

Ray Porter (ep 16) as BORACHIO
(Oregon Shakespeare Festival, audiobook narrator)
Read more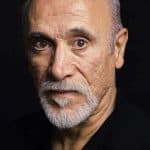 Tony Amendola (ep 18) as DON JOHN
(Stargate SG-1, Berkeley Rep)

Gigi Bermingham (ep 10) as BEATRICE
(Agents of SHIELD)

Geoffrey Wade (ep 5) as BENEDICK
(Harry Potter and the Cursed Child San Francisco)

Jeanne Sakata (ep 22) as MARGARET/CONRADE
(Dr. Ken, East West Players)
And special guests:

Ross Hellwig as CLAUDIO

Rob Crisell as MESSENGER/FIRST WATCH/SWING

Aubrey Saverino as HERO/SEXTON

Susan Benninghoff as SECOND WATCH/SWING
Production Team:

Nathan Agin, Host of The Working Actor's Journey,
Livestream Director/Producer

Gideon Rappaport as Dramaturg
Our collaborators:
Listen to episodes of
The Working Actor's Journey
Discover the
San Diego Shakespeare Society
Explore the
City of Coronado Public Library

If you'd like to donate during this time, please consider Project C.U.R.E.
As the medical industry experiences a vast shortage of equipment, Project C.U.R.E. is making all of their masks, gloves, PPE's and other items available to hospitals and first responders to fight COVID-19.
Press
Broadway World | The Social Distancing Festival | Patch | The Coronado Times | Coronado Eagle & Journal
Inspired by The Show Must Go Online
Download the FREE Guide 10 Ways to Stop Worrying and START WORKING!
Get your copy of this online guide of advice and lessons learned with auditions, singing, saying 'no', anxiety, insecurity, and more…from actors who've been there!⁠
There's 36+ hours of interviews and here we've compiled some of the best wisdom shared.

Go beyond acting theory and hear from professionals that have worked for 40+ years…where the rubber meets the road.