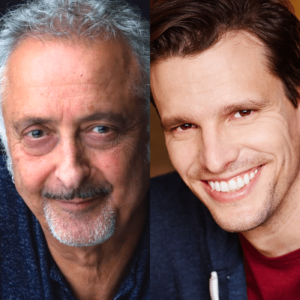 From our February 2021 workshop, it's the final session of Act 1, Scene 1, from Shakespeare's King John.
This is the very opening of the play—where we learn of the conflict over the throne between England and France, and then there is a dispute between two brothers brought before the King. One of the brothers (the Bastard) resembles King John's older brother Richard and that young man is given a choice.
We continue rolling out these episodes from the past 12+ months of workshops we've been doing, including Richard III, King Lear, As You Like It, and more. If you've missed any presentations thus far, click here to find them all.
These presentations are available on the podcast and YouTube, and you can find both below. While there is a video component, since so much emphasis is on the text, I believe it's still an excellent experience with the audio version.
Enjoy the audio version of the King John presentation of Act 1, Scene 1:
Total Running Time: 1:30:27
Get the show delivered right to you!

---
Or watch the presentation!
---
King John – Act 1, Scene 1: control of the throne and a new family member
DIRECTOR: Gigi Bermingham
DRAMATURG: Gideon Rappaport
KING JOHN: Marcelo Tubert
QUEEN ELINOR: Madeleine Person
BASTARD: Ross Hellwig
CHATILLON/ROBERT: Corinna Christman