"I take great pride in the fact that as a profane clergyman in the theater—I think of the theater as a profane church, a place of worship—we honor the human condition, with all of its warts."

~ James Newcomb
Today's guest started in the theatre at a very young age, felt adrift and wasn't exactly sure what he'd do as a young man, and ended up working for years at some of the best theatres in the country.
I actually connected with him via past guest Tony Amendola, who recommended Jamie for the workshops we've been doing. When I saw Jamie's resume, I just thought it was such a no-brainer to involve him. He has the kind of career that I know me as a younger actor would really want, and even now it'd be nice to have played certain roles he's done at some major theatres out there.
In 2021, The Goodman released a filmed version of Measure for Measure, with Jamie as the Duke. Now I knew from his resume that he was accomplished, but from the first scene, I was just like, oh this guy is REALLY good. Just blown away at what he could do. And for those of you who have been lucky to see him either onstage or in some of the workshops we've been doing, including just playing the King of France in King Lear, you know what an amazing actor he is.
With the career he's had, I'm very honored to bring him onto the podcast. We had quite the marathon talk, which now seems to be the norm around here, and we dive into a lot of nooks and crannies of his life. It's a great chat! I'm glad he and I did finally cross paths, and he's become a good friend.
About the guest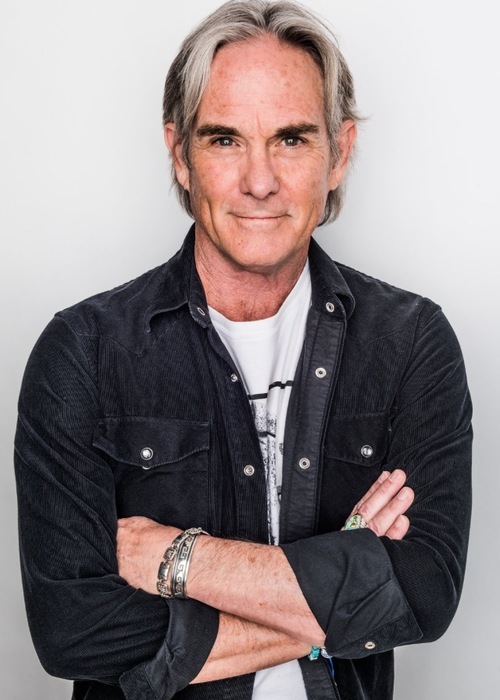 Jamie Newcomb has performed in over 60 Shakespeare plays and 75 other productions. He worked for 14 seasons at the Oregon Shakespeare Festival, is a founding company member of Shakespeare & Company, and was an inaugural company member of The Denver Center Theatre, where he remained for 7 seasons.
Other theaters include: Utah Shakespeare Festival, Shakespeare Santa Cruz, Idaho Shakespeare Festival, Chicago Shakespeare Theatre, The Goodman, The Old Globe, Berkeley Repertory Theatre, Portland Center Stage, South Coast Repertory Theatre, Arizona Theatre Company, Syracuse Stage, Geva Theatre, B.A.M. The Public Theatre, San Diego Repertory Theatre, and North Coast Repertory.
He received a Denver Critics Award for Orphans at the Denver Center Theatre Company, a Drama Log Award for his performance of Touchstone in As You Like It at Shakespeare Santa Cruz, and The Oxford Society Award for Artistic Excellence for his performance in the title role of Richard III at the Oregon Shakespeare Festival.
Jamie played the lead role of Eddie in the cult horror classic Lone Wolf and appeared in the first installment of the PBS series On Stage In America playing Davis Hodge in San Diego Repertory Theater's production of Honky.
He was also the resident fight director at the Oregon Shakespeare Festival and has directed fights for over 50 productions throughout the country, while also teaching Stage Combat for the UC San Diego Graduate training program for 18 years. He studied theatre on a two year scholarship to Colorado Women's College, and took acting classes with Michael Howard in New York.
Please enjoy my chat with James Newcomb!
Total Running Time: 2:08:48
Get the show delivered right to you!

Want to discover more with Jamie? Check out our workshop presentations of A Midsummer Night's Dream and Troilus and Cressida, with Jamie directing both scenes.
What was your favorite quote or lesson from this episode? Please let us know in the comments.
Scroll below for links mentioned in today's episode and additional show notes…
---
Grab the NEW FREE GUIDE: Keys the Pro's Use to Unlock Any Script!
Learn from lifelong professionals!
Get your copy of this online guide of the actual questions, approach, and PROCESS the professionals use when working on ANY material: plays, scripts, audiobooks, and more… from those who've been there!⁠
BONUS: you'll also receive the FULL Working Actor's Journey kit, including:
10 Ways to Stop Worrying and Start Working​
12 Top Acting Tips from Season One (of the podcast)
Podcast blooper reel clip with Robert Pine (Chris' dad!)
WISDOM FROM… Randall Duk Kim and Annie Occhiogrosso (founders of American Players Theatre and our 2nd most popular episode), Armin Shimerman, Elizabeth Dennehy, Tony Amendola, director Brendon Fox, dramaturg Gideon Rappaport, and more! Get your copy of the guide now!
Get exclusive access and even more about being a working actor!
If you're enjoying this podcast, you can become a patron! Starting at just $2/month, get exclusive access to behind-the-scenes and additional content, and be a part of taking this to the next level!
And for those who join at the Co-Star level or higher (just $5/month), you also receive a 10% discount on our workshops and other programs, including our June workshop The Macbeth's with Susan Angelo and Bo Foxworth.
---
Show Notes
James Newcomb around the web
Episode Highlights
What auditions for film and TV were like when he was starting out
The disastrous meeting he had with an agent
The irony of being authentic for on-camera work
Marilyn Monroe screwing up her line in All About Eve and why she was a star
Jamie's early influences of actors onscreen
Growing up in Denver with his mom acting and directing
Having a sense of theatricality as a kid being a fireman, soldier, and doctor
Being known for his edge, playing characters like Thersites and Puck
Doing community theatre with his mom directing in Denver
How his two sisters remained active in the arts through their careers
Feeling adrift after his parent's divorce and working as a maid at a hotel
The social unrest he saw in high school and the racism that was part of his family
How being an actor is a form of social justice
How Jamie got himself back on track and having his epiphany
Doing children's theatre and the early days of Shakespeare & Company
Slapping the recent Academy Award winner Richard Dreyfuss in combat class
Juggling, kids shows, and theatre in mining towns before Denver Center Theatre
The advice he gave to Courtney Vance that he wonders why he didn't take himself
How he got involved with stage choreography and learning to direct it
His foundational training around generic choreography vs. character-driven
What inspired him watching the Henry V production with Kevin Kline
What he learned from other actors at the Oregon Shakespeare Festival
How he followed the work from theatre to theatre
Leaving Denver to go to New York with representation
What he learned form a lack of auditions in New York and turning down work
Having the lead role in a film financed by the mob's money-laundering
Realizing the studio executives were more interested in his long hair
Knocking around LA before eventually ending up in Ashland
How Jamie handles rejection from shows, being open to the next thing
What appeals to Jamie about the theatre and what it can take to be a "star"
The one time he worked professionally as an actor with his mom directing
The rarity of actors being able to work in theatre and have a TV career
What Jamie was working on when the pandemic hit and how he weathered it
The next phase of his career and diverse casting, even if he doesn't work
A quote from Hamlet that can encapsulate your work as an actor
Selected People and Items Mentioned
Production photos
Jamie in one of his earliest shows! He's in the front row, left corner—and Jamie's sister Claudia is in the back row, second from left.